OUR PRODUCTS
Top of the Range
ABOUT US
UK Solar Generation
Established in 2010 UK Solar Generation is an extension of RAL Electrical. RAL electrical are an electrical installation company working throughout London mainly working on high end apartments and houses. Through demand in PV its' director Russell Lyne decided to train and diversify into the solar industry.
"Great service. Very prompt, courteous, flexible and neat. Good, clear explanation and very helpful. Competitive pricing and good job done very professionally. Would recommend very highly."
DR SUFI, EAST FINCHLEY
OUR PHOTOVALTAIC
Solar Panels, Mounting Kits and Inverters
UK Solar Generation only offer the best quality products assuring output and reliability. We provide panels from market leaders Panasonic, LG and SolarWorld, and inverters from SMA , Enephase, and Solar Edge to find the best combination for maximum efficiency.
"The staff involved were all knowledgeable and polite. I would happily recommend UKSG as a quality supplier who clearly explained what they would supply, how it would be installed and then did it on time and budget."
MR BEVINGTON, ALEXANDRA PALACE
"We use UK Solar Generation for our Garden Rooms. The panels help us achieve the level required to meet the Code for Sustainable Homes. We tender our work out to various companies but UKSG have come back cheapest on every project."
Mr T Kingsbury, The Garden Escape
"Since installation the panels have performed fantastically and occasionally reached 3.8kWp even in winter at which stage I turn on the electric fire! I am a keen watcher and even though my bills were low to start with they have reduced by at least two thirds!!"
Mr T Bembridge, Belper
LATEST PHOTOS FROM OUR
Current Projects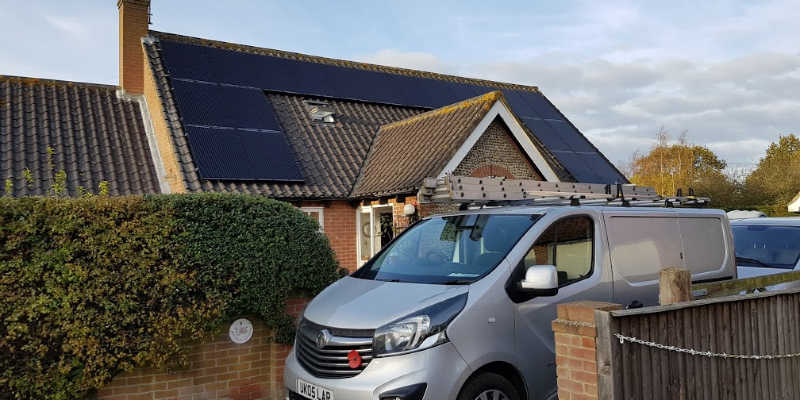 Mr D. Ferdinando – Tonbridge Wells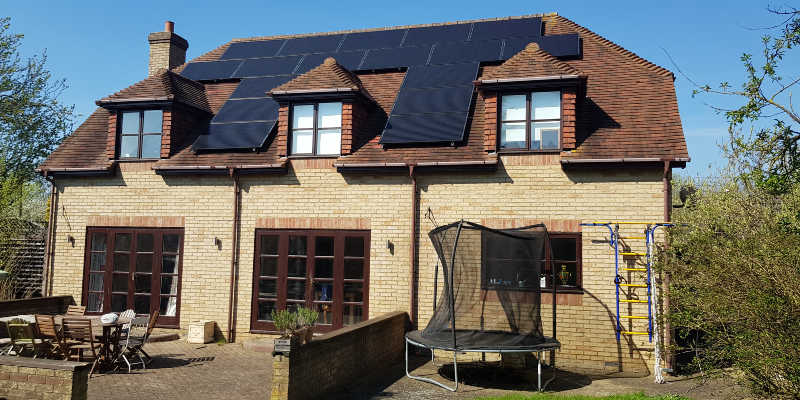 Ms A. Denning – Stratford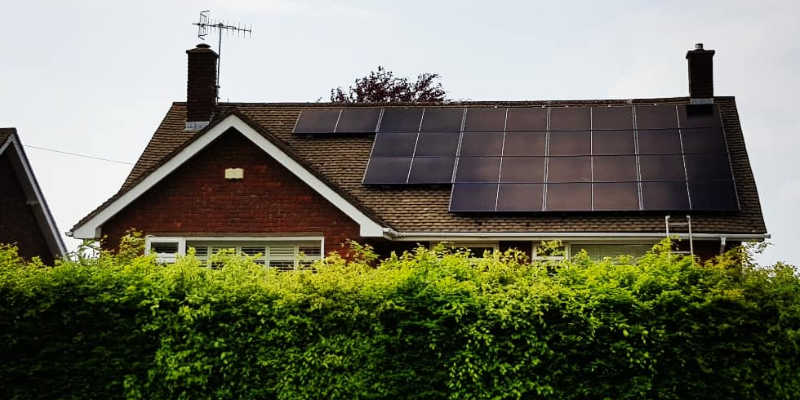 Mr D. Thompson – Sheffield