WELCOME TO UK SOLAR GENERATION
Install Solar PV In England For Great Returns On Your Power Bills
Save £100's on your electricity bill and get paid for producing electricity! Solar PV panels turn your roof into a mini power station supplying electricity to your home or office and selling the excess.
You will be registered for the government's Feed-in-Tariff scheme which means you will receive tax free, index linked guaranteed payments for the next 20 years.
OUR PRODUCTS
Top of the Range
ABOUT US
UK Solar Generation
Established in 2010 UK Solar Generation is an extension of RAL Electrical. RAL electrical are an electrical installation company working throughout London mainly working on high end apartments and houses. Through demand in PV its' director Russell Lyne decided to train and diversify into the solar industry.
"Great service. Very prompt, courteous, flexible and neat. Good, clear explanation and very helpful. Competitive pricing and good job done very professionally. Would recommend very highly."
DR SUFI, EAST FINCHLEY
Enjoy The Sunshine With Us
Every hour the sun delivers more energy to the earth than our planet uses in one year and yet we continue to use destructive fossil fuels.
OUR PHOTOVALTAIC
Solar Panels, Mounting Kits and Inverters
UK Solar Generation only offer the best quality products assuring output and reliability. We provide panels from market leaders Panasonic, LG and SolarWorld, and inverters from SMA , Enephase, and Solar Edge to find the best combination for maximum efficiency.
"The staff involved were all knowledgeable and polite. I would happily recommend UKSG as a quality supplier who clearly explained what they would supply, how it would be installed and then did it on time and budget."
MR BEVINGTON, ALEXANDRA PALACE
CORPORATE PROJECTS
For Business
Gain planning permission through the installation of a low cost renewable technology improving the efficiency of your build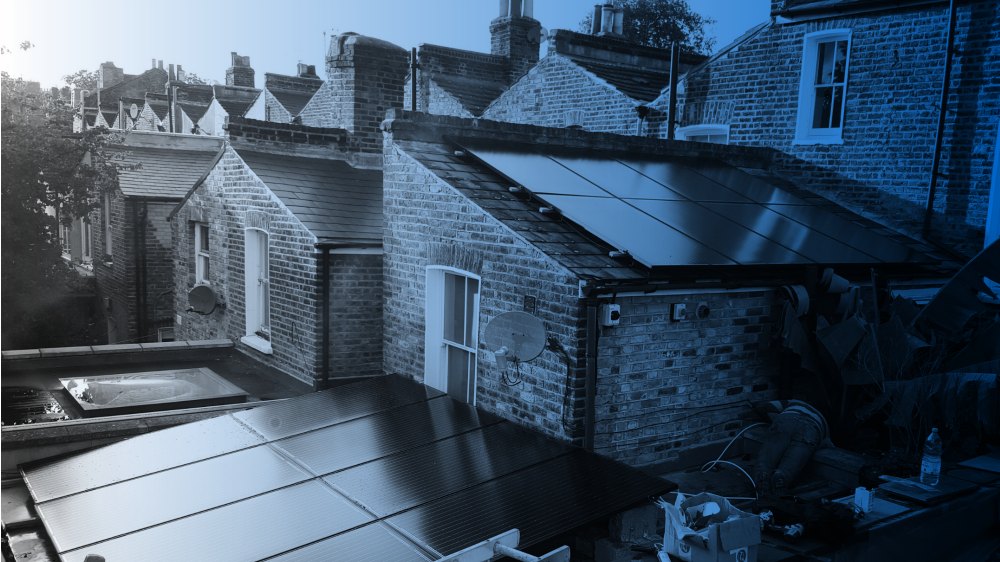 IDEAS COME TRUE
For Homes
Improve the energy efficiency of your home, save on your bills, generate an income and save the planet
"We use UK Solar Generation for our Garden Rooms. The panels help us achieve the level required to meet the Code for Sustainable Homes. We tender our work out to various companies but UKSG have come back cheapest on every project."
Mr T Kingsbury, The Garden Escape
"Since installation the panels have performed fantastically and occasionally reached 3.8kWp even in winter at which stage I turn on the electric fire! I am a keen watcher and even though my bills were low to start with they have reduced by at least two thirds!!"
Mr T Bembridge, Belper
LATEST PHOTOS FROM OUR
Current Projects
Mr D. Ferdinando – Tonbridge Wells
Ms A. Denning – Stratford
Mr D. Thompson – Sheffield