V Phase helps reduce your electricity bill by up to 12% using voltage optimisation. This system reduces the voltage in your property to 220v from typically 245v. Appliances are designed to work better at 220v prolonging their life while also helping to reduce carbon emissions and bills.
The immerSUN or iBoost diverts surplus electricity to your immersion tank. Instead of pointlessly exporting your electricity in the daytime you will receive a tank full of hot water on sunny days saving you approximately £125-£150 year on your water bills.
Clearly illustrates the import, export and generation of electricity into your home facilitating efficient energy use.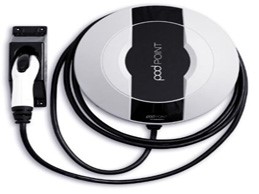 Redirect surplus electricity into your electric car. Installation is currently free of charge under the governments Pod Point Scheme although this is temporarily unavailable Jan 2015! Typical.