"UK Solar Generation Ltd prides itself on its mission to provide decarbonised solutions to households in the UK by working with the private sector to meet the demanding budgets some households have to face"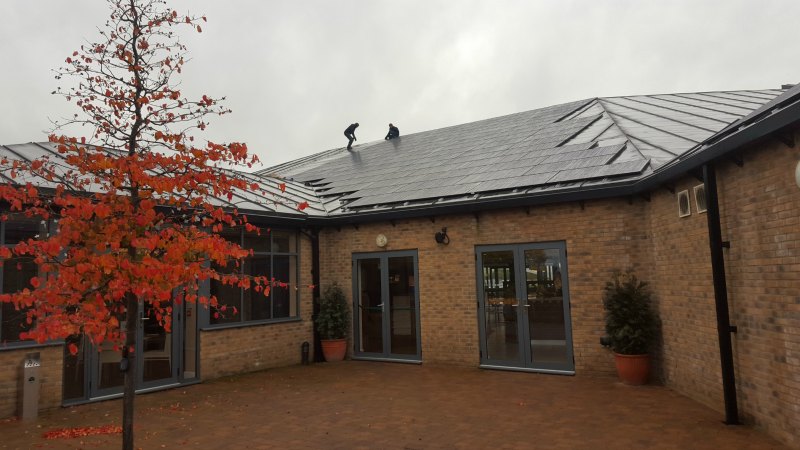 Installations in Oxfordshire and surrounding counties will be supervised and partially carried out by Russell, Founder and Technical Director and our team of Electricians and Installers. Together we have experience of installing over 1700 residential and commercial Solar PV systems ranging in size from 2 to 500 panels.
Typical domestic installations take place over a day including any scaffolding, electrical work, roofing and panel installation.
We're Recruiting!
We're looking for Electricians, Improvers, Solar PV Installers and labourers to join our small Solar Installer team for work in Oxfordshire, surrounding counties and NW London.
This is an opportunity to join us to install solar panels on a range of projects both residential and commercial properties. We are looking for motivated, hard-working and competent team members who will be well rewarded as they grow in the organisation.
Good rates of pay dependent on experience, qualifications. You will need a DBS check and to achieve a CSCS card in the early stages of training (training supported).
Essential:
Able to work at height
Good spoken and written English
Good customer facing skills
Interest in renewable energy
For Electricians, Improvers, Solar PV Installers: relevant vocational experience and qualifications.
Ability to work individually and within a team
Desirable:
Experience of working for a Solar PV Installer
Experience of working for Electrical Contractor
Experience of working on construction sites
Own transport to travel to jobs across our area of work
Own tools
Clean driving license
How to apply
Please email your CV and cover letter in response to the job description to: [email protected]
Deadline: Rolling
CSV
Creating Shared Value
Through demand in PV and a passion for renewables director Russell Lyne decided to train and diversify into the solar industry. The biodiversity of our fragile planet has been steadily contracting since industrialisation in the 70s…